SUPREME CAT SHOW, NEC, 19th November 2011
We had a fabulous day...

CHAMPION Baritophanie Rembrandt was awarded his 2nd Grand Certificate
&
CHAMPION Mawbritz Gucci was placed 3rd in the Grand class.
Very proud of them xx
I really enjoy this show, very friendly and well run. Well worth the 2.5 hours journey to get there.
CHAMPION Mawbritz Gucci was awarded her 2nd GRAND CERTIFICATE
& Mawbritz Lamborghini got his 4th CC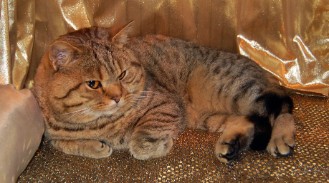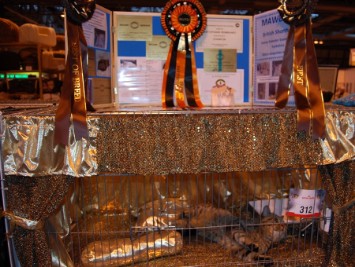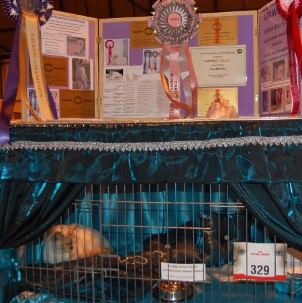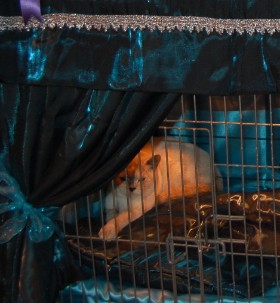 COLOURPOINT BSH CC SHOW on 5th NOV 2011
Had a fabulous day at the Yorkshire CC Show on 22 Oct 2011
MAWBRITZ LAMBORGHINI is now a CHAMPION!!!
In 3 straight shows, very proud of my boy xx
He was awarded 1st Place in his open, CC & also got given the BOB
Thanks to judge Mrs E Machin
*********************
CH MAWBRITZ GUCCI, was placed 1st in the Grand Class
gaining her first GC at the first attempt, against some impressive competition
Thanks to judge Mrs E Machin

Pictures to follow.....
Congratulations to
MAWBRITZ LAMBORGHINI
who was awarded 1st, CC & BOB.
He also was placed 1st, 1st & 2nd in his side classes
As well as being Nominated for 'Best in show'
at North West CC Show on 24 Sept 2011
Many thanks to judge Mr Welsh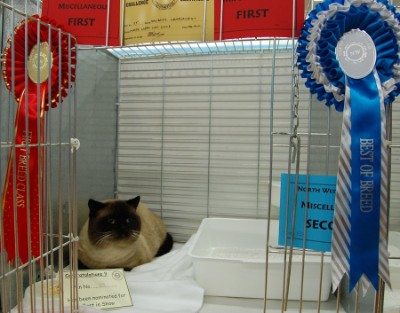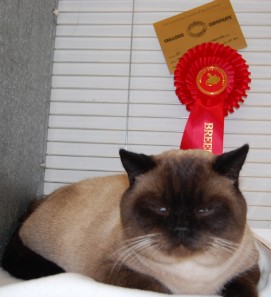 Well done to MAWBRITZ LAMBORGHINI
who gained his 1st CC

at Northern Counties CC Show
- 10th Sept 2011
Thanks to his Judge Mrs L Walpole

MAWBRITZ BUTTERSCOTCH
had a good day at his first ever show.
He got 1st & BOB in his Open class
& two 1st placings in his side classess!
North West CC Show 24 Sept 2011
Many thanks to judge Mrs Pam Beardsmith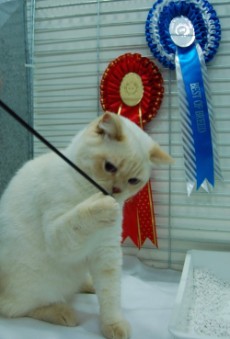 Great news - MAWBRITZ RUBY TUESDAY was made up to CHAMPION on 9th July 2011

at the joint Humberside Show & Lincolnshire Show
She got 1CC at both shows as well as doing well in her side classes

thanks to her judges Mrs G Denny & Mrs J Higgins

She got her first CC at the Yorkshire Show on 23rd October 2010 - many thanks to Mrs H Marriott-Power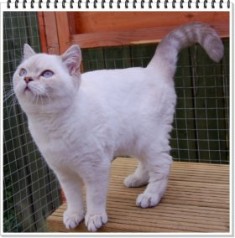 'Remmy' BARITOPHANIE REMBRANT had a good day
at the Notts & Derby Show on 21st January 2011
He got reserve Grand & BOB, thanks to Mrs J Higgins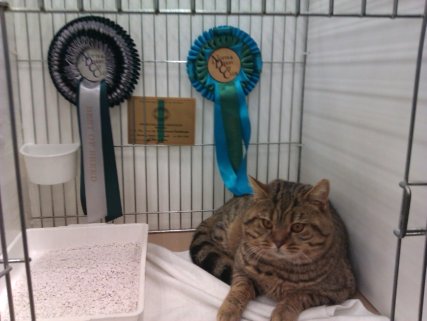 BARITOPHANIE REMBRANT our beautiful brown spotted boy
gained his 1st Grand & Best of Breed

at the Supreme Show at the NEC on 20th November 2010
Many thanks to his judge Mrs L Miles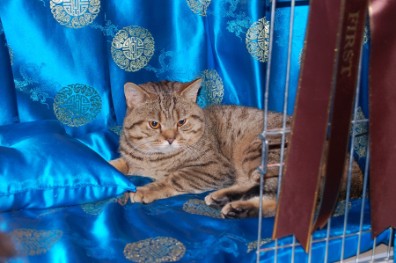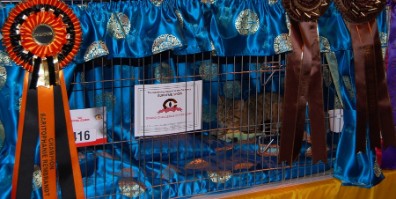 Very proud to say MAWBRITZ GUCCI was made up to CHAMPION on 10th July 2010

at the joint Humberside Show & Lincolnshire Show

She got 1CC & BOB at both shows as well as doing well in her side classes -

thanks to her judges Mrs S Newman & Mrs L Walpole

She got her first CC & BOB at the Merseyside Show on 5th June 2010 - many thanks to Mr J Hannson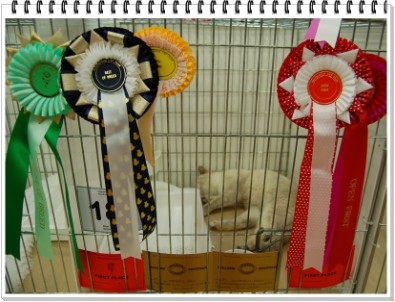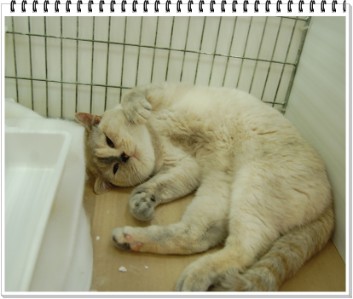 Also very proud of BARITOPHANIE REMBRANT our beautiful brown spotted boy,
as he too became CHAMPION in back to back shows,
Gaining his 3rd CC (& 4th CC) at the joint Humberside & Lincolnshire Show on 10th July

Thanks to judges Mrs Kaye & Miss White

He got his first CC at Manchester on 1st May 2010 - thanks to Mr Welsh
He got his second CC at Merseyside on 5th June 2010 - thanks to Mrs Higgins